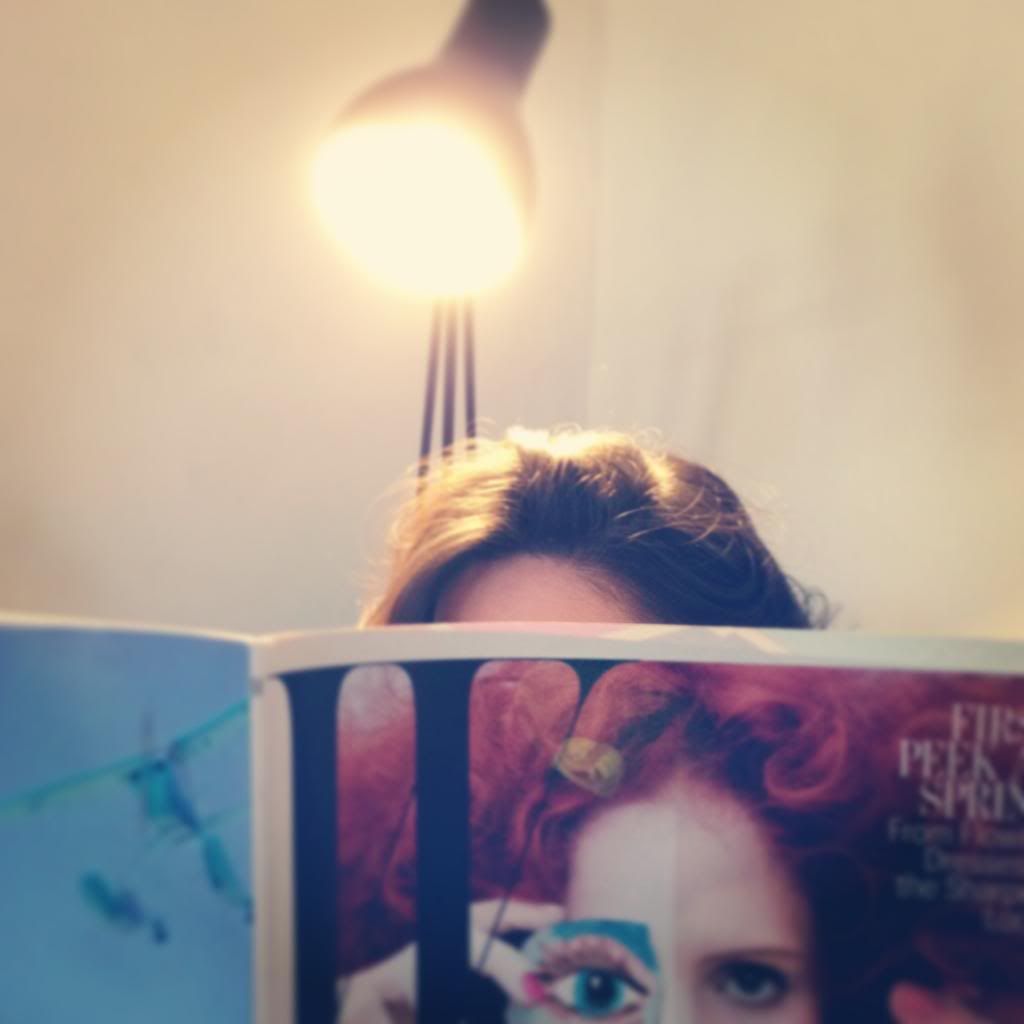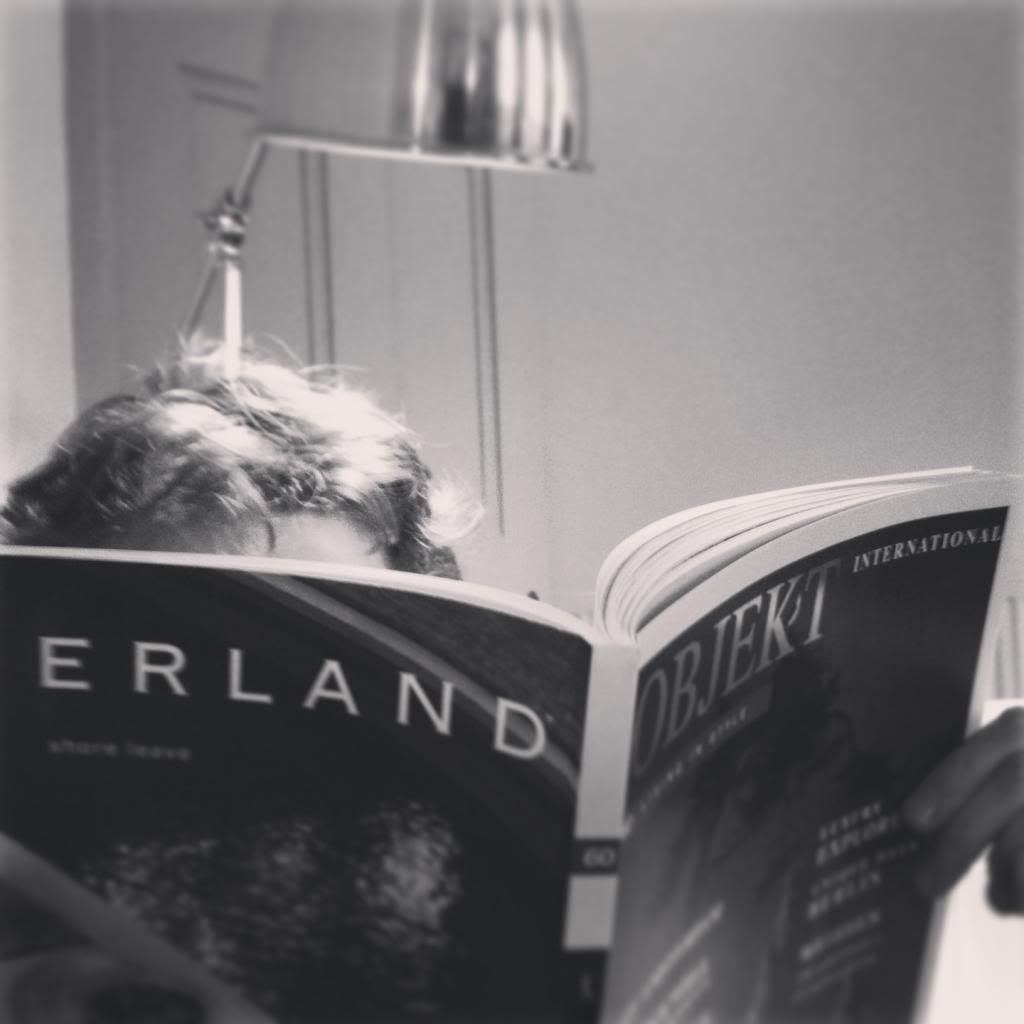 Myself and my boyfriend, reading our magazines this Sunday.
I'm lucky to live just down the street from some of the city's best kept secrets. My latest discovery is a little newsagents, just around the corner, which has a wonderful selection of magazines. Places that don't look much, but offer a whole lot, are the best kind of places.
This is the first time I've bought
W Magazine
. I really like the "art meets fashion" concept - it doesn't talk down to you as a reader, or show off like some magazines.
I can confirm that the best way to spend a Sunday is freshly showered with squeaky clean hair, filled with coffee and pain au chocolat, with flushed cheeks from a brisk January morning walk to the
'tabac'
and an afternoon spent reading on the sofa with an open window and rolling breeze.