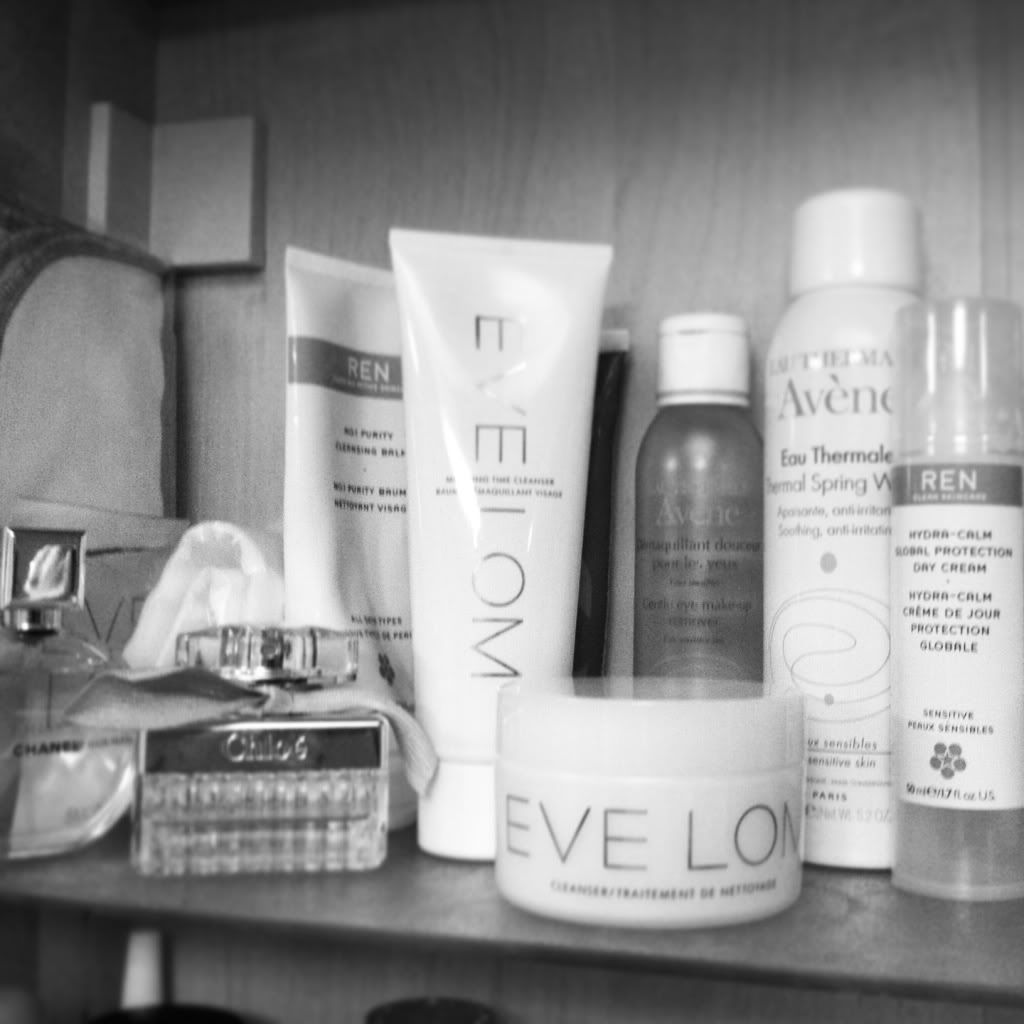 I got lucky the other day. I popped into
Space NK
, some vouchers I'd received at Christmas burning a steady hole in my pocket, with the intention of replacing my Ren
cleanser
and
moisturiser
. As I was about to buy the replacements, a woman happened to return an unwanted gift set of
Eve Lom.
I sort of hesitated at the counter, my eyes flicking from the perfect box of Eve Lom, back to the tried (and true) Ren products in my hands. The shiny girl behind the till obviously clocked me hesitating, because she told me how they had instantly sold out of the Eve Lom box sets and this was the last one. Well, I guess you know what happened next! It seemed sensible (!) to buy these with my vouchers, as I don't think I would ever have bought them otherwise.
The set came with two cleaners-
the classic one
, and a
morning one
. Inside the box was a leaflet with a set of instructions.
A 7 step massage routine
, which I guess takes about 5 minutes once you've remembered all the steps. It all seems a bit silly, but I do come away from it feeling as though I've just been to a spa! I have been following the massage steps every evening, but I'm not sure how long that will last to be honest. The morning cleanser is beautiful and fresh - perfect for waking you up after a long night! Neither cleanser leaves my skin (which is pretty sensitive) dry or too oily. The hype is there for a reason. Now I just have to start saving up for the next pot!
Picture of my bathroom shelf via Instagram