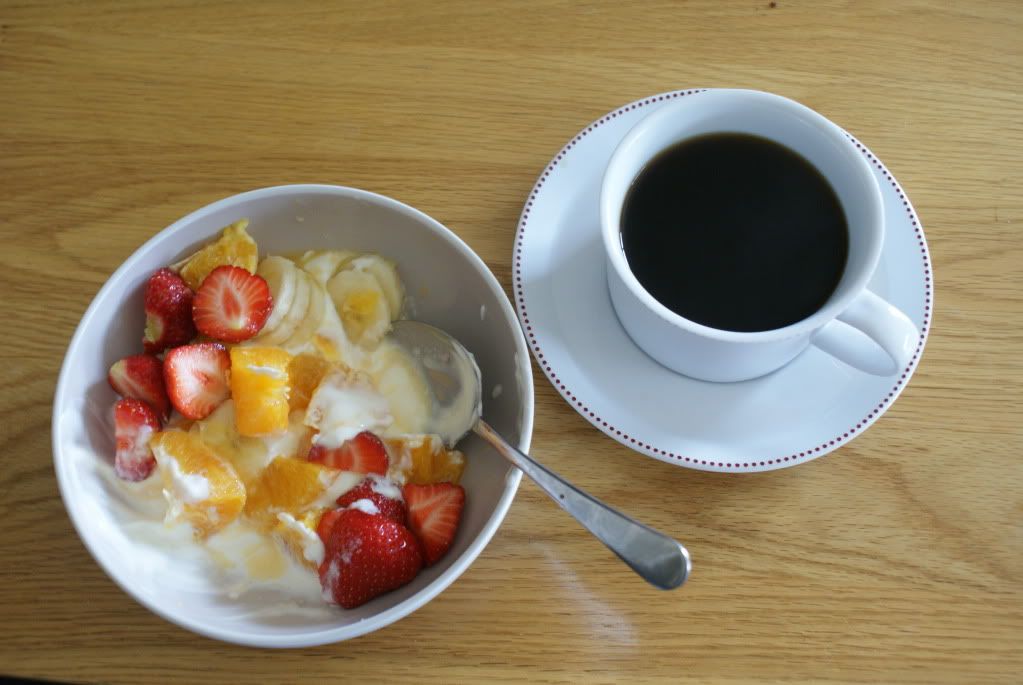 In my dream world, breakfast is a wonderful, long ordeal. I get out of bed, squeaky clean and with perfect hair, tug on a cashmere dressing gown, and wander up to the kitchen with a crisp newspaper and throw together some eggs, rustic bread, chopped tomatoes and sip a coffee.
I'm determined to sort out a better morning routine during the week. Thinking about it, breakfast is really easy to make delicious whilst still simple, so I'm no longer going to be lazy and not make the effort! Here are a few of my favourite breakfasts:
1.
Eggs and soldiers.
I have 2 eggs, and to get them with runny yolks, I've found they need about 4 mins in boiling water. When we lived in Spain and I was in my early teens, my Mum would buy freshly made bread, almost daily, and now I love buying odd bread - loaves with seeds and weird ingredients like nuts and fruit in. I toast it and cut it into strips to make soldiers. This is good with lots of salt and pepper.
2.
Tostada con tomate.
A Spanish favourite! Again, you need a good, crusty baguette. Cut it in half, toast it, and then drizzle olive oil (I use olive oil with garlic cloves in) over it. Mash, dice or grate up fresh tomatoes (skin or no skin) and smother the bread with it. This is even better if you prepare the tomatoes the night before, and then eat them straight from the fridge, nice and cold! This is one of my favourite breakfasts, I don't make it very often, mainly because it just doesn't taste the same as it did in Spain. Enjoy with a cafe con leche!
3.
Fruit and yogurt.
I like greek yogurt, with lots and lots of fresh fruit! Whatever is in season, I suppose. I love this breakfast with a strong, black coffee.
Any ideas for other simple breakfast recipes?