.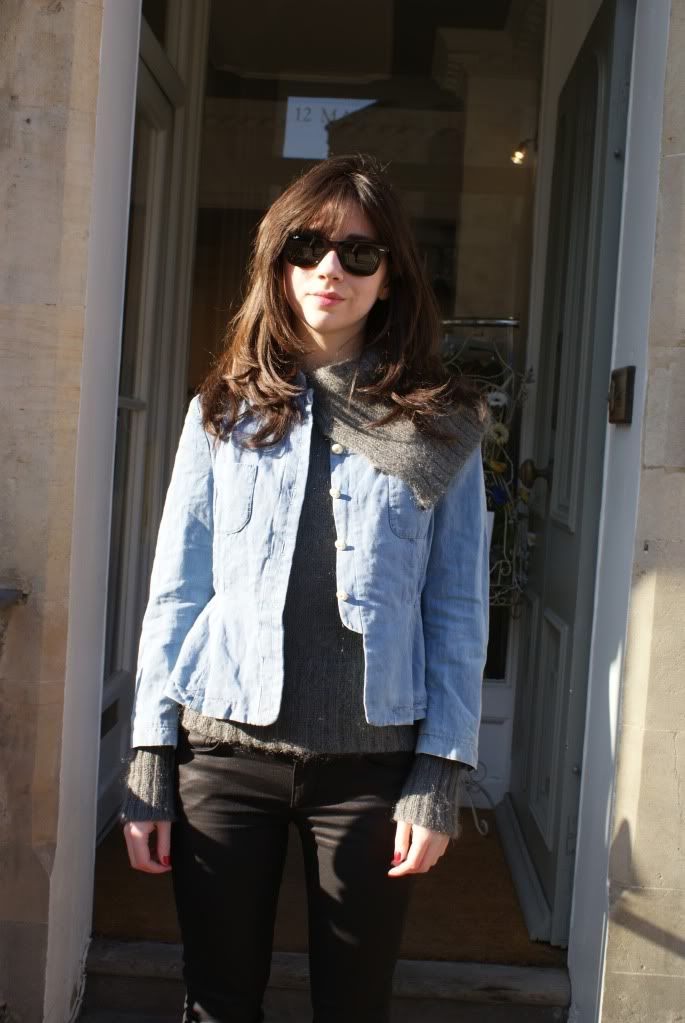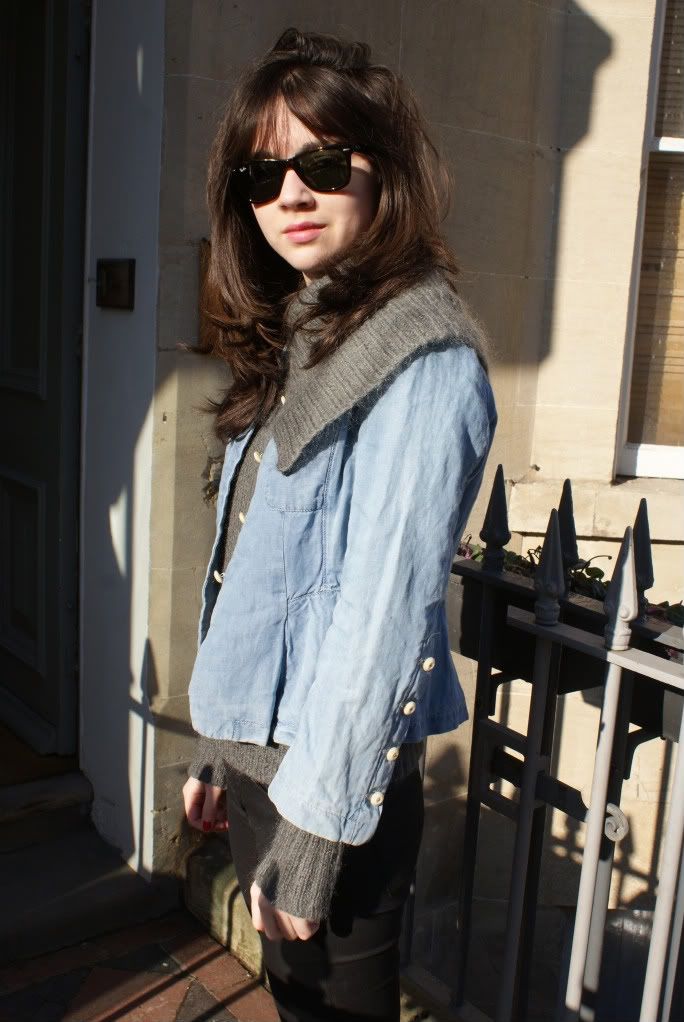 .
.
A look from yesterday outside
the shop
. I'm wearing a See by Chloe denim jacket, Isabel Marant jumper, h+m jeans, Asos boots and RayBans. (This is this same I Marant jumper as in
this post
, but with the collar buttoned down...cool, huh?)
This jacket arrived for
the shop
but I kinda want to keep it. You have no idea how often this kind of thing happens......occupational hazard.
Have you all had great weekends? Went to a superhero party last night, might try and cobble a post together with the various iphone photos people took. Take care :)