.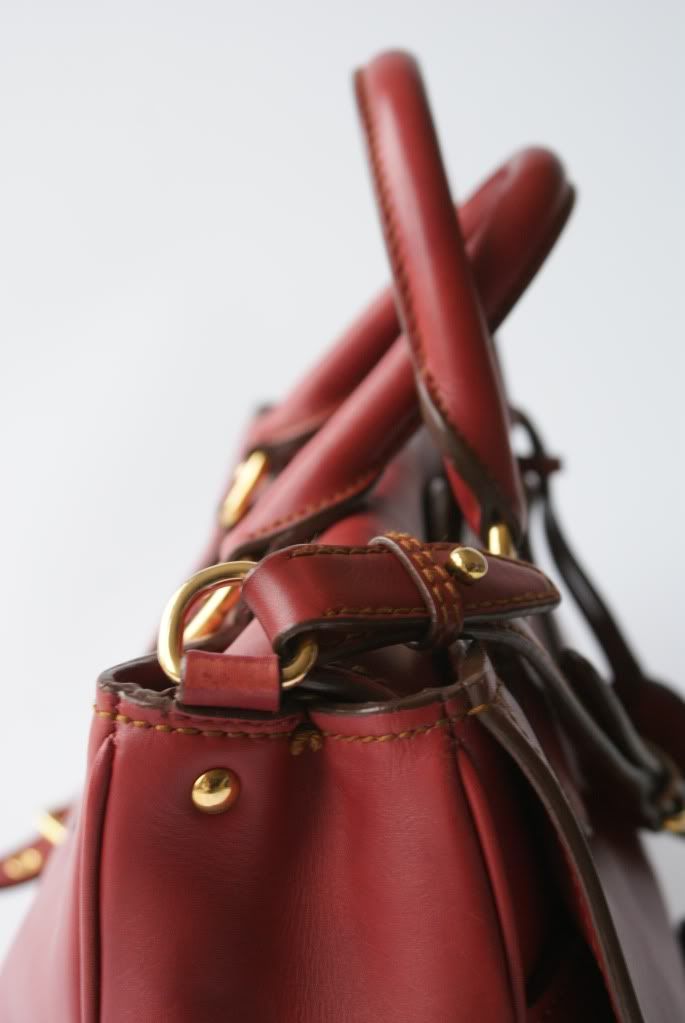 It's very rare that I fall for handbags, but when this delightful, butter-soft, red Miu Miu came in to the shop last week, I have to admit, I kind of did a double take and have been gawping at it ever since. It's one of those items that you know has a history, the woman who owned it before must have really loved it. But that's what I like most about vintage and pre-owned things- the story behind them, and the way you can salvage something that to another person might not be of value anymore.
Every now and then items come into the shop that are just
that
much harder to part with, it's funny how it goes, and it's always so nice to know something special is going to a good home! So, someone save me the trouble and when this hits
our website
later this week, buy it and give it a whole new life! It needs a loving new owner!