.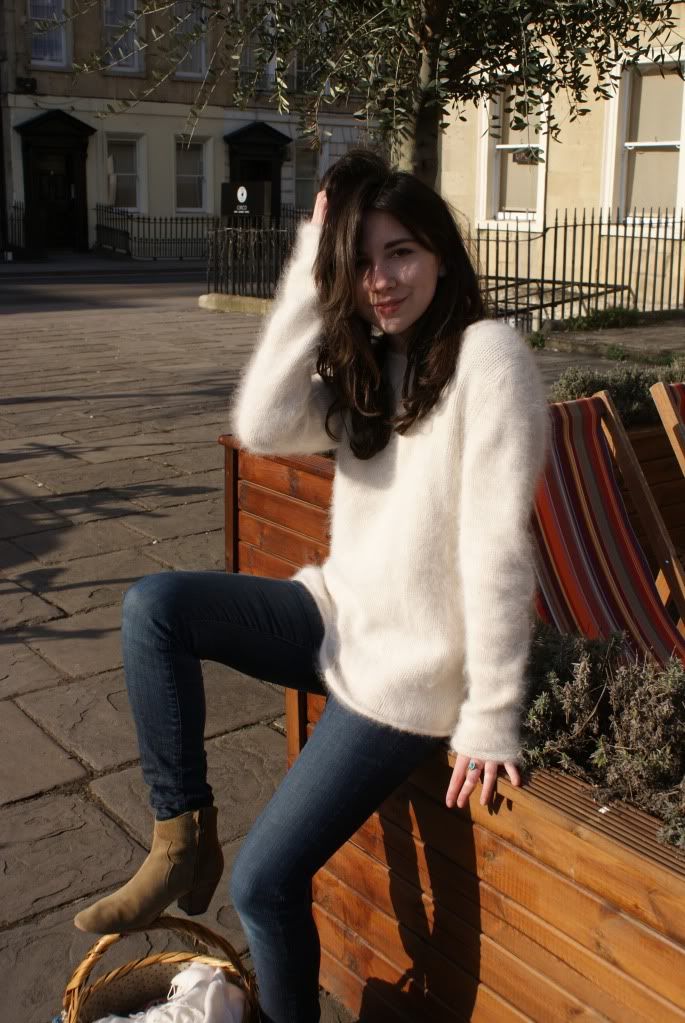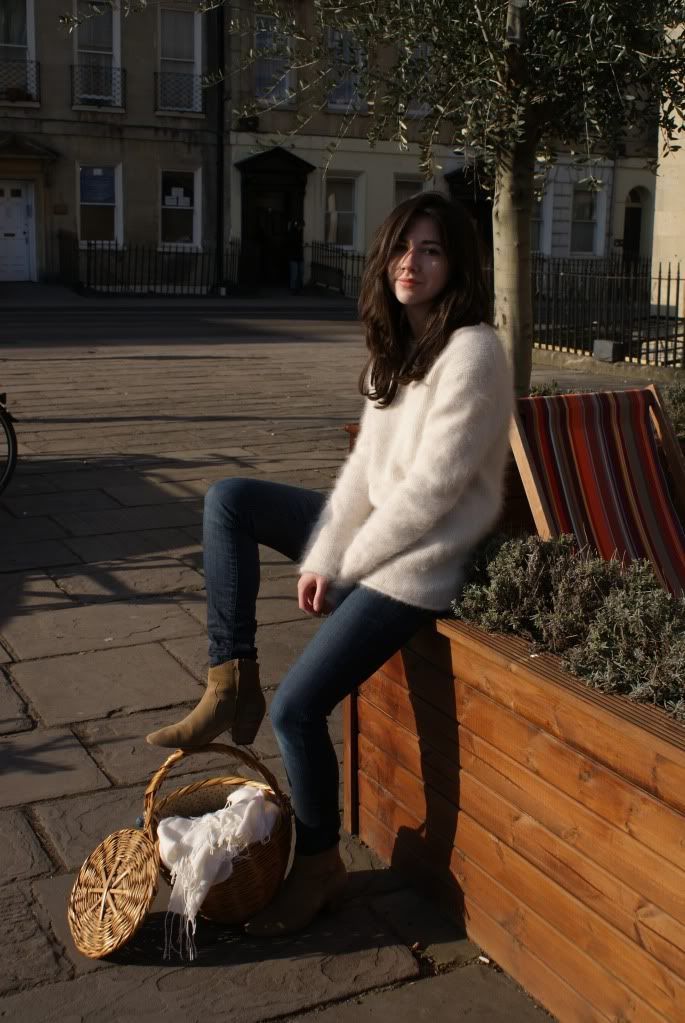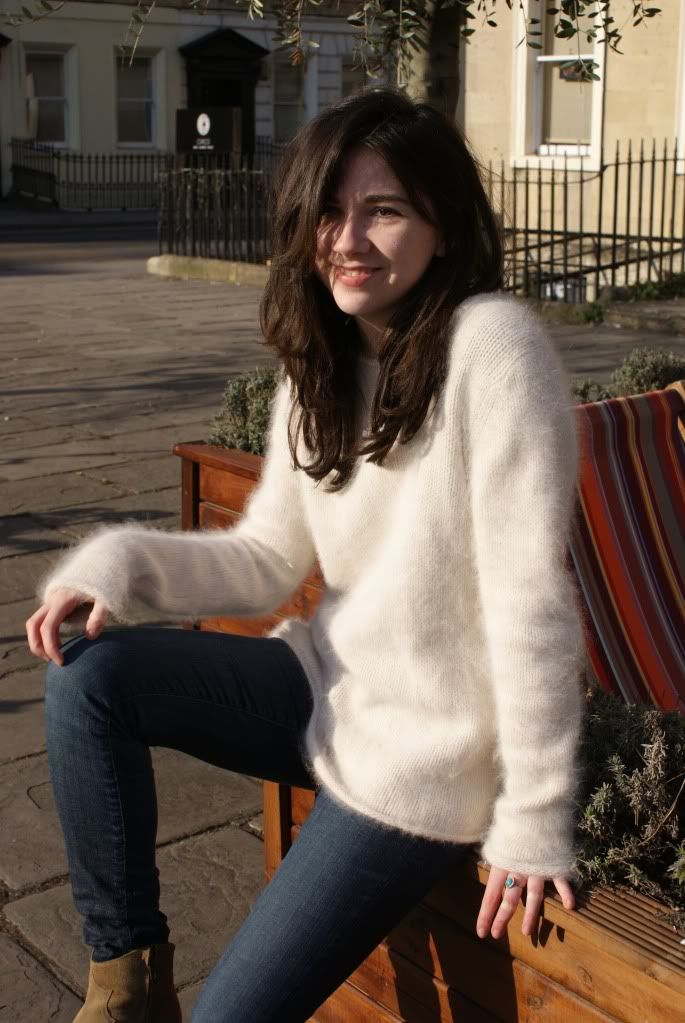 This jumper was a polo-neck but I cut the collar off this morning...best decision in a while. Messiest one too. Maybe you remember when I blogged about trying to find a white angora jumper a while ago? Well I finally found this one in a vintage shop, it's warm and huge and fuzzy and I totally don't mind that my car seat looks like a giant cat. I'm wearing a vintage jumper, jeans and jewellery and boots from Isabel Marant.
It's been a good week so far. We got the shop on Facebook finally, please like it
HERE!
Some amazing pieces came into the shop too, including some gorgeous knitwear from See by Chloe, Joseph + YMC. I'll tweet when the Miu Miu handbag goes up online for anyone who emailed me about it!
HERE
. Saw my lovely friends and made some new ones. Listened to good music (Mum and I are making a new playlist for the shop- if you have any suggestions shout out!) What have you guys been up to?
Now on Formspring too,
CLICK
.